Agronomical decisions based on exact and actual data, assist you in improving the quality of your crops, save your time and save costs !
Four Products for Complete Vineyard Monitoring
KreyoMET Weather Stations
With several options for local Weather forecast, Disease modules and Water consumption based on Evapo-transpiration.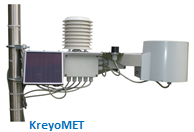 SENSORS AVAILABLE : precipitation, soil moisture, wind speed, wind direction, atmospheric pressure, humidity, temperature, etc.
Can be combined with disease-models, irrigation schedules, added services of focused weather-forecast.

DATA RECOVERY : data are collected every five minutes and transferred hourly to your secured Internet platform area. Pre-set warning thresholds.

DATA PROCESSING : Data presented in charts and diagrams. Possibility of setting individual alerts (frost, drought, infection through certain plant diseases) to receive warnings by SMS.The data will be evaluated in time to warn about pest infestation out-break, damage through mildew or drought, and to give concrete advice as to what to do to limit economic damage.
KreyoMET ICA : Automatisation
For irrigation and fertilizer injection automation, controlled from your phone or through website.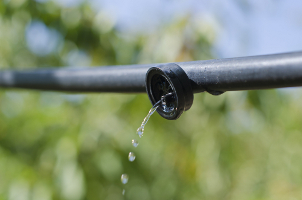 Remote System for Online Field Monitoring
Managing and viewing your data on the internet under a secure data-platform website.
Advantages:
Direct transfer of the monitoring data at short intervals to the web platform
Comparison with scientifically sound prediction models for plant diseases
Data access via PC, notebook, PDA, or mobile phone
Alerts on your mobile if certain weather or plant condition limits are exceeded
KreyoMET devices can be controlled via your mobile phone or PC
KreyoMET concept: 1. Sensors read data in the field - 2. Data sent to web server - 3. User can access data and services through website for crop management decision making.
KreyoMET characteristics
Top-quality technology of high user value
Today's devices meet tomorrow's the requirements
Compact and easy to mount devices
Devices which can be used worldwide in many different environments thanks to compatible interfaces
Additional services that increase the user value of the devices.
Models
Kreyer offers state-of-the-art models for preventing deseases.

Available desease models for vines :
Downy Mldew, Rain and Pesticide residue, Powdery Mildew (Oidium), Grey Mould (Botrytis),
Rain and pesticide residue: spray wash-off model, leaf-formation and cluster growth model.